The Marari Beach (Mararikulam)
---
Right in the heart of the "spice coast"
just an hour from Cochin and even less to
Alleppey
(also Known as Alpuzzha) is the most fabulous stretch of soft sandy beach fringed with palm, an idyllic retreat for those who want to "get away from it all". Marari originates from "mararikulam", one of the local fishing villages, where life still goes on much as it did a hundred years ago, with the men going out to sea each day to earn a living bringing in the daily catch. Completely new to the holiday maker. Marari offers endless miles of superb sand beaches backed by swaying palms, virgin territory where you can experience to local charm and traditional keralan hospitality at its best.
Kappad
---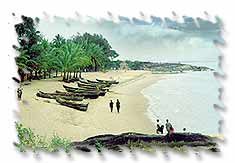 16 kms from
Kozhikode (Calicut)
(Calicut), this is the historic beach where
Vasco-da-Gama landed on the 27th of May 1498
, with 170 men in three vessels. A monument on the beach commemorates this historic event. The rock studded beach is
locally known as Kappakadavu
. An interesting feature of the landscape is the sprawling rock that protrudes into the sea. The temple on the rock is believed to be 800 years old.
Kizhunna Ezhara
---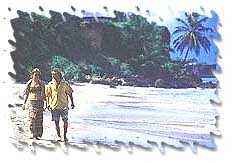 11 kms from kannur, this beautiful stretch of sand is one of the most secluded beaches in kerala.
Ezhimala
---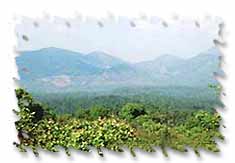 The beautiful beach here has a hillock nearby (286 m high). Carved stone pillars and an ancient burial chamber can be seen at the foot of the hills. The hills are noted for rare medicinal herbs. A naval academy is being developed here. Permission is required for entry.