Would you like to give your man a special gift? Here's a list of innovative ideas.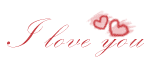 It costs nothing or is inexpensive
You, wrapped with a bow.
A new CD.
A dinner spread of his favourite dishes, cooked specially by you.
A kiss.
A little note saying 'I love you'.
A warm hug.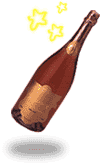 This may not pinch your pocket
A Computer game.
A shirt.
Tickets to his favorite sporting event.
A Good Wallet.
Framed photograph of both of you.
A new watch.
A razor.
This may be expensive


A romantic candlelight dinner at a plush restaurant.
A digital camera.
A new stereo system for his car.
A vacation.
A new car (Or why not rent his dream car for a day).
But this is priceless
A 'yes' to his cherished proposal.
Expressing your love and demonstrating it every day.
A journal containing your thoughts on him.
A night of blissful talking and cuddling in each other's arms.