muraleedharan.com is an attempt to analyze and chronicle my experiences and look to the future on three counts - career, pleasure and life in general. That's about everything under the sun - isn't it? Life for me has been a series of stages, where I've set standards and then tried to achieve them.





As we push the envelope in all spheres of life, the implications for our generation and the ones to come are immense. Don't take things on the face value - stay well informed and question and discuss in a rational manner.... An attempt to keep track of my thoughts. You give the verdict - if they are mere babble or some interesting way of looking at things from another perspective...... Not everything that appears on this site is mine. Neither has it been claimed otherwise, so I assume its public domain.
I feel bad and angry with myself when I lose track of a web site or an interesting resource. I would not like that to happen to you. Here is an attempt to gather some interesting and highly recommended articles. It isn't a major directory and I have no intention of making it one....

While life is totally unpredictable and throws surprises ones way at every possible turn, it is an established belief of mine that one is shaped by incidents and influences from childhood. It hence, made sense that introducing myself. My name is Muraleedharan and known as Murali on the Net. I was born on 18th of April and thus born under Aries sign. I did my 10th[THSLC] and +2[VHSC] from Technical High School, Kunnamkulam and engineering from Institution Of Electronics and Telecommunication Engineers [IETE], New Delhi. After that, I joined ET&T Corporation Limited, New Delhi for Advanced Diploma in Computing.
I left IBM after a long 7 year stint and currently working with a Dallas based IT Outsourcing company as Sr. IT Specialist [z/OS Storage Engineering], since March 2004. I am not excessively ambitious in personal life - because I felt that one couldn't define one's personal aspirations on the basis of whims and fancy alone. I let destiny to take care of me. By my personal conviction (which may not be correct), birth, death, accidents, disease etc., are not in our control. Destiny has some role to play in our lives especially when it comes to matters of marriage, / divorce and kids.
I guess that the best - and fastest - way to really get to know me is by discovering what I like. So here goes ... As you might have guessed rightly, now my main hobby is related to computers. I love working on computers Surfing thro' the net and web page designing. I love listening to Gazals and my favorite ghazal singer is Pankaj Udhas. Aquariums and gardening [Interior Plants] are my old time pass and still they are. When it comes to having a pet, they not only provide us with companionship by making us feel secure, accepted and happy, they act as an anchor or stable force that helps one cope with the stresses of everyday life.

I belonged to a middle class family and still live by its rules. And I have held on to these middle class values in spite of being in a field which sets its own norms. My father is a Retired Assistant Registrar and he gave me total freedom in whatever I did. In case of trying times, remember, 'there is always a light at the end of every tunnel'. He believes positive thoughts make the body supple and help one move better. My mother is a housewife. I have three sisters and I am the youngest. I wished, I could mention the names of all my family members but that would make this page irrelevant and bulky as it is a long list. Click here to view my family tree.
Well! This is all I can briefly describe myself as "me". Is that all about me? I wonder! As the days pass, I feel, still there is something more to know about myself. Every next day I realize something totally new about my nature, whether it is positive or negative! Life ends somewhere, sometimes; but our question "Who and what we really are?" remains unanswered. Is it not true?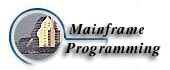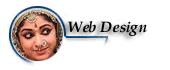 murali, liji muraleedharan, liji murali,thandassery, palayoor, muthuvattoor, sheela remani, mini sahina, vadakkath, jithin p baburaj, sruthy p baburaj, anju p sankar, vishnu raghavan, premkumar k.r., sheela premkumar.